Think Power Makes Asset Management Simpler
GPS tracking solutions aren't just for managing fleet vehicles anymore.These days, companies in all industrial use telematics system for many kinds of applications.With Think Power asset tracking solutions, you will ensure your assets are always under control.
TRACK AND SECURE ANY ASSET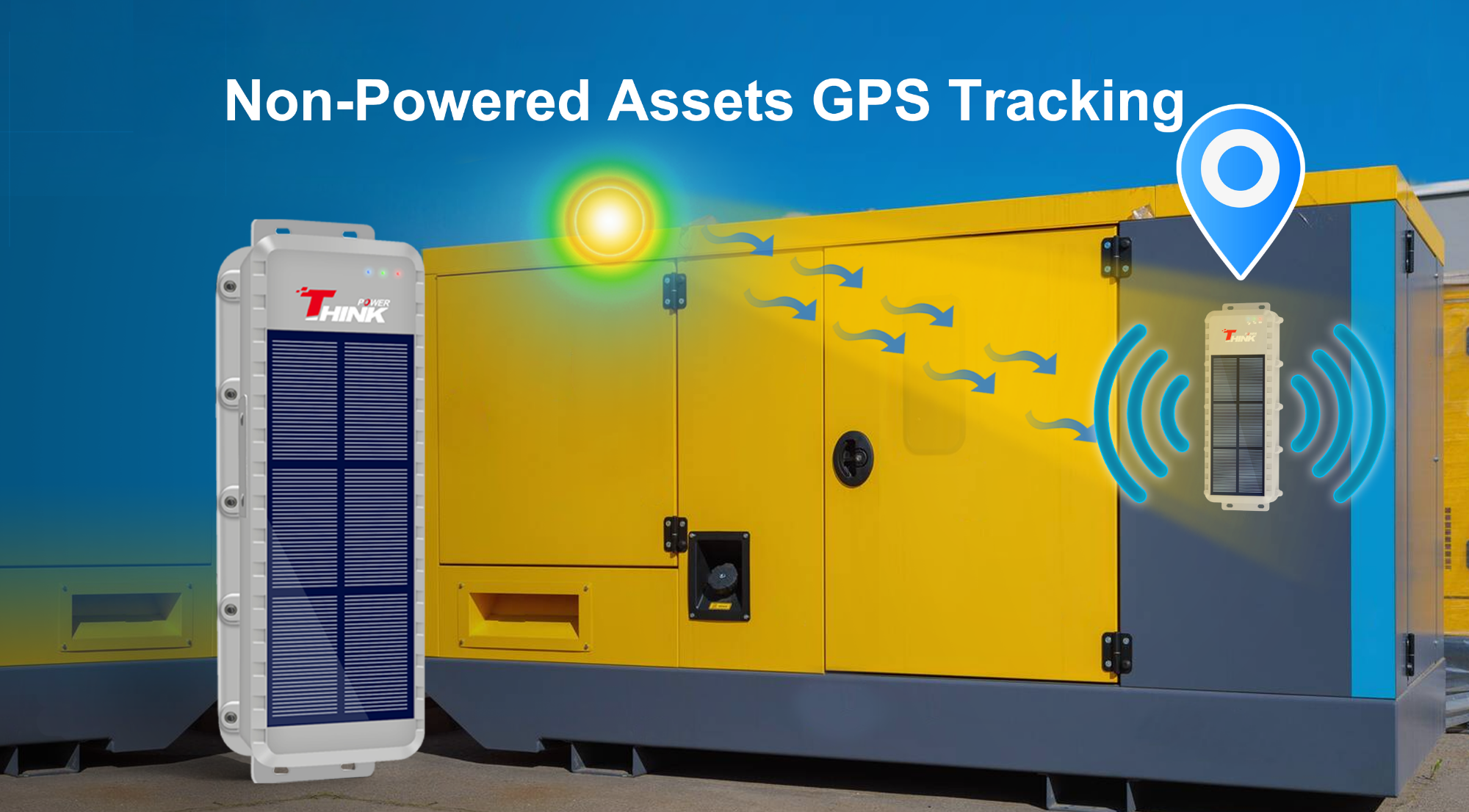 GENERATOR
Combine real-time positioning and anti-theft alarms
CONTAINER
Ensure cargo security, improve ETA predictability and increase customer satisfaction.
TRAILERS
Covert and secure tracking with long battery life. Monitor and optimize assets life span.
JET-SKIS
Track assets use with telematics data and optimize maintenance scheduling of motorized assets.
FORKLIFTS
Secure industrial rental equipment. Verify asset locations for contract enforcement.
COMMERCIAL REFRIGERATOR
Prevent assets misuse and monitor environmental conditions (ex:status,temperature, humidity)
EXCAVATORS
Prevent equipment theft/loss.
HOW ASSET MANAGEMENT HARDWARE WORKS AND BENEFITS
Easy Track Asset Anytime
A GPS asset tracking device allows you to see the location of your assets in near real-time. The benefits if GPS asset tracking solution are reducing the risk of theft and the associated asset losses.
Total Visibility
The great part about GPS tracking devices and systems is that the technology does not just mention location tracking, it also gives you full visibility into the condition and activities of your assets with the functions of speeding up alerts, Geo-fencing, temperature and humidity monitoring, tamper alarms, etc.
Security and Recovering Stolen Assets
GPS asset tracking hardware has improved fleets'
ability to secure and recovery. The fleet manager can know accurate trailer location, assets stop disappearing. Whether they
're on the road or in the working site. This helps a lot for security.
Improve Asset Utilization
GPS asset tracker lets you know precise how your assets are being used. You can get full asset data location,door status, temperature changes and changing. You will therefore get a better sense of fleet and asset productivity and efficiency. These multiple data allow you to automate tasks and improve efficiency.
THINK POWER ASSETS MANAGEMENT HARDWARE
Whether you only need GPS tracking for your shipping containers or you
'
re also looking for a solution to track trailers,reefers,equipment, and more—Think Power has you covered. We offer a variety of asset trackers, so you can keep all your GPS tracking data consolidated on one platform.
TL-904D
TL-604A
| | | |
| --- | --- | --- |
| | TL-904D | TL-604A |
| Description | Solar Powered asset tracker | Big Battery asset tracker |
| Positioning mode | GPS+LBS+WIFI | GPS+LBS+WIFI |
| Network | CAT M1 NB1 GSM GPRS | CAT M1 NB1 GSM GPRS |
| Common use cases | Shipping containers,rental trailers,forklifts,excavator | Dry van , flatbed trailers, warehouse cargo, generator |
| Working mode | Customizable,real-time tracking mode,timing report mode,save mode | Customizable, real-time tracking mode, timing report mode , save mode |
| Geo-fencing | √ | √ |
| Reporting and alerts | √ | √ |
| Anti-tamper | √ | √ |
| Power | Rechargeable 10000mAh battery | Rechargeable 10000mAh battery |
| Solar charging | √ | - |
| Bluetooth function | √ | √ |
| Waterproof grade | IP67 | IP67 |
| Magnetic Installation | √ | √ |